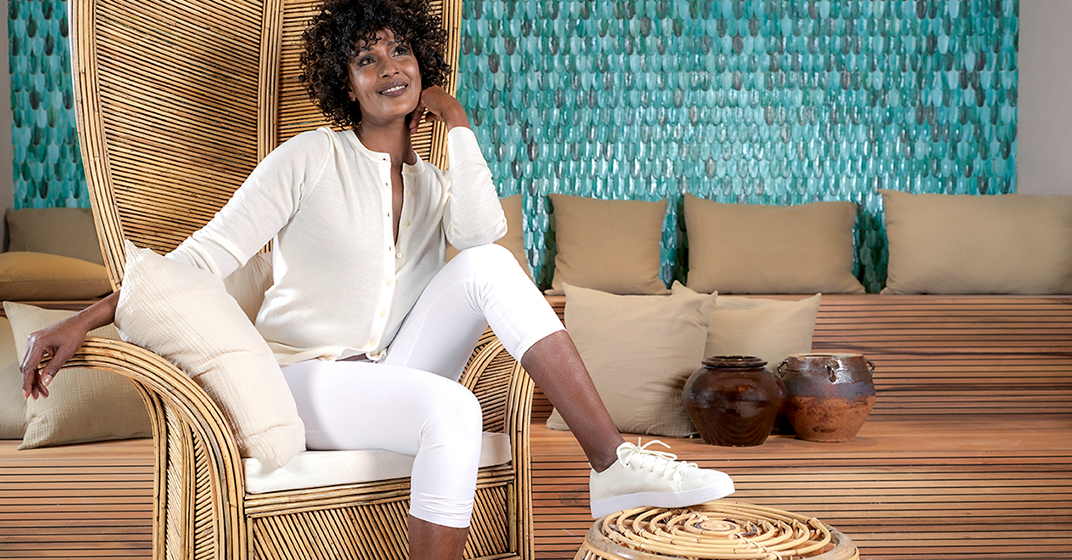 RSG Group opens HEIMAT by Waris Dirie
RSG Group launches HEIMAT by Waris Dirie, a fitness concept, exclusively for women – right in the heart of Paris.
Berlin, January 10th 2023
HEIMAT by Waris Dirie is a boutique fitness club for women who are looking for a place that balances body and mind. As the face of the studio, Waris Dirie represents the brand essence "PROUD FEMALE FITNESS". In the training concept, personalized fitness classes meet a state-of-the-art gym. The studio is open to selected members.

Fitness training as an experience

HEIMAT by Waris Dirie redefines the fitness lifestyle. A wide range of training options such as pilates, yoga or barre make training an experience. The individually designed rooms combine most modern equipment, intelligent lighting and immersive surround sound. The classes and personal training sessions at the studio are led by the best trainers of the city.

Art in a building full of history

The studio is located in the 16th arrondissement of Paris, in the former Musée Dapper, which was dedicated to African art. The heritage of this historic building continues with the integration of works by contemporary women artists from Africa. The artworks were curated by ARTNESS, a renowned network of international women artists, as well as Waris Dirie. The entire proceeds from the sale of these artworks will be donated to the "Waris Dirie Desert Flower Foundation". The artworks of the following female artists are on display in the studio: Djeneba Aduayom, Safaa Erruas, Inès di Folco, Beya Gille Gacha, Georgina Maxim, Maya Mihindou, Chloé Quenum, Ghizlane Sahli, Maty Biayenda and Charlotte Yonga. Waris Dirie is also exhibiting some of her personal works which represent peace and paradise.

Wellness to relax after training

The wellness area of HEIMAT by Waris Dirie is an elegant and comfortable place to unwind. It includes, among other things, a dry sauna and a relaxation room with whirlpool and atmospheric lighting. There is also a passage to the bar on the first floor, as well as showers and changing rooms.

Healthy Snacks & Drinks

The bar of HEIMAT by Waris Dirie focuses on a variety of flavors and the originality of the ingredients. The juices and smoothies, full of vitamins and minerals, are excellent sources of energy before the workout, while light meals contribute to a healthy nutrition and good recovery after the workout.

About Waris Dirie

As an internationally known human rights activist, supermodel and best-selling author of "Desert Flower", she personifies female empowerment at all levels. Inspired by Africa and nature, she is constantly on a mission to make a difference and contribute to making the world a a better place. With HEIMAT by Waris Dirie, she has co-created a space for this – in Paris, in the place where she herself has lived and with which she feels very connected.