The foundation for today's RSG Group was established when the brand was founded in 1997. What began over 25 years ago with a fitness studio in Würzburg quickly grew into the market leader in Europe. McFIT's discount principle is still considered revolutionary and groundbreaking for the entire fitness industry. It allows us to reach millions of gym-goers in our studios, making fitness for everyone a possibility.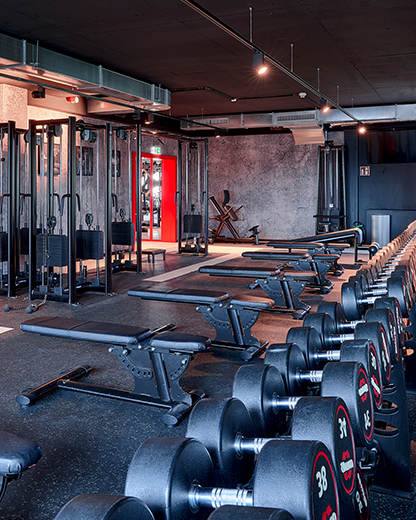 International
Our members can train at any time in over 250 studios in Germany, Italy, Austria and Spain. This gives us one of the largest fitness communities in Europe, to which we offer the best training at a fair price across all countries.
Germany

Germany

Germany

Italy

Italy
Training
We focus on quantity without sacrificing quality. All our studios have a large cardio, free weight equipment and functional training area with the best gym80 equipment. With a wide range of group workouts and special events in the studios, we provide a holistic fitness offering for our predominantly young, diverse membership.